Pre-Conference Workshop Day
Pre-Conference Workshop Day
Monday, December 6 | 2021
10.00am - 12.00pm | Workshop A: Demystifying the Integrated Project Delivery Model: Risk, Reward & Partnering for Success
One of the hardest parts of Integrated Project Delivery (IPD) is taking the leap of faith as a business to embrace and adapt to this radically different way of doing things. There is often a lot of uncertainty around the risk/reward model and so this workshop aims to present the why, plus/deltas of the model, and actions that need to be taken to set you up for success when pursuing your first projects.
Join this workshop to understand:
The spectrum of IPD projects, how that compares to other contract and delivery

models, and what the indicators are that your project may be a good fit

Dispel the myth that you can't make money with IPD: How is the risk/reward model structured,

money paid out, and what are the profits already being seen on completed projects?

How the contract is structured, the standard features of different IPD contract

documents, and what needs further definition upfront on a project by project basis

How team assembly and procurement must change to facilitate this model
John Zachara
Vice President
Integrated Facilities
Solutions Inc.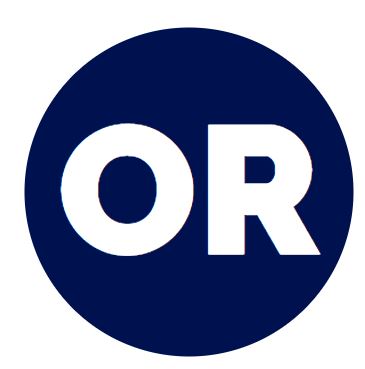 10.00pm - 12.00pm | Workshop B: Optimizing Design Development & Decision Making With High Performing Teams
While it is fair to say across the board the industry is moving towards more collaborative design, arguably, we are yet to do a good job of it! Even for the most experienced teams, early decision making, consensus, and target-value design are difficult concepts to master. This workshop will be your opportunity to share experiences, determine the common challenges, and discuss potential solutions to enhancing the design phase on your projects.
Mapping out a robust kick-off process that defines a common language, system for communicating and tracking design changes, and a framework for design development that details who needs to be at the table, when, and with what inputs, in order to produce more durable design solutions

Exploring how teams can define, refine and operationalize customer value so that you can effectively evaluate design options against those values and potential operational trade-offs

Benchmarking the different decision making frameworks that can be employed to prevent paralysis by collaborative decision making, while maintaining trust, transparency, and alignment across the entire project team

Exploring some of the common roadblocks to early design decision making experienced by teams on more complex projects and discussing potential solutions to those problems
Justin Wise
Principal – IPD
Stantec
1.00pm - 3.00pm | Workshop C: Integrated Project Delivery : The Game Show
Join this interactive workshop as we distil the foundations of a good IPD project into 4 fun gameshows you may
recognize! The best bit? You'll walk away with knowledge of the key milestones, actions and methodologies to enable success from start to finish of an IPD project.
Truth or Consequences: What are the factors determining if your organization is ready for IPD?

The Dating Game: Identifying key factors in choosing the right partners

Survivor: How can you developing and maintain a healthy team?

Let's Make a Deal: Mapping the common challenges and ways to tackle these to achieve a successful construction delivery
Branden Brickles
Project Manager
General Motors
Bruce Rysztak
Vice President
Barton Malow
Daniel Altier
Senior Director,
Executive & Team
Development
Barton Malow
Alan Blanchette
Project Director
Barton Malow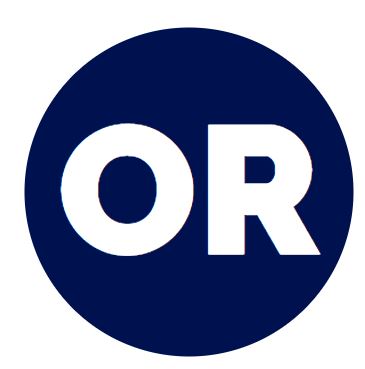 1.00pm - 3.00pm | Workshop D: Levelling Up Your Approach to Facilitating Big Rooms
While the Big Room is an established touchpoint on IPD projects, how these are facilitated and to what degree of success is not consistent. Therefore, this group will share tips and tricks for ensuring success, and will explore the future of how big rooms will run now that teams demand a more flexible approach to co-location.
Recapping the fundamentals of structuring a series of successful Big Rooms across a large project and sharing the tips and tricks practitioners have developed to make




their big rooms run more efficiently

Evaluating the flow of the project and critical exchanges of information throughout a project to determine who needs to be in the Big Room, when, to make the process more efficient

Understanding how teams are beginning to incorporate clusters, scrums and huddles to support Big Room efficiency and outputs

Discussing the adoption of technology during the pandemic to facilitate Big Rooms remotely: What was effective, what was not, and how does that differ from the technological infrastructure already adopted to further evolve the set-up of Big Rooms in the future?
Dave Hagan
Executive Director
of Continuous
Improvement
Devenney Group Ltd.
3.00pm - Afternoon Refreshments
3.30pm - 5.30pm | Workshop E: Working With Your Finance Department to Develop Robust Project Controls
A Pure IPD project is arguably the most successful, but most difficult, model to adopt due to the complexity of how profit is shared and the transparency over cost, overhead and profit that is required. For many businesses this is radically different to their standard operating model and it can be very difficult to find an approach that works both internally, and as a project team. Therefore, this workshop will introduce some tools and systems that can help your team to more robustly track true cost throughout your project.
Reading between the lines of the contract: What do you need to understand about your accounting system and how the risk/reward model will work on your project in order to set your business up for success?

Understanding how to work with your company's finance team to adapt existing accounting processes to determine and track 'cost', 'overhead', and 'profit' as per your project requirements

Demonstrating the complexities of integrating tracking of costs, working capital, and forecasting to completion

Exploring the financial tools, such as resource loaded work plans and integrated project health dashboards, to keep control of your overall budget under a cost reimbursable model
Saptarshi Desai
Project Executive
Herrero Builders
Chris Coronado
Project Manager
Herrero Builders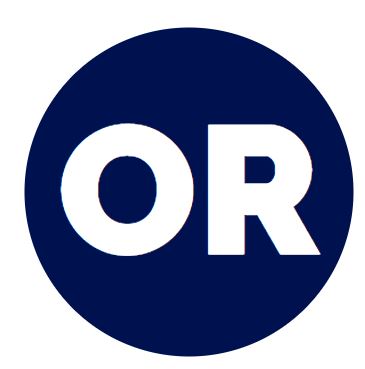 3.30pm - 5.30pm | Workshop F: Developing the Leadership & Soft Skills to Facilitate High-Performing Collaborative Project Delivery Teams
People are at the heart of achieving success with IPD, but we all know that not everyone is open to readily embracing change; and even if they are, it is often difficult for them to truly commit to changing ingrained behaviors. Therefore, as a project leader, you must have the skills to influence, convince and ultimately make people comply to a new way of doing things across a wide variety of situations.
This workshop will enable:
Understanding the principles of commitment-based project management and how to more clearly set and communicate goals with your team that reinforce the break from traditional mindsets

Harnessing communication models to understand the types of personalities that you are working with and get the best out of everyone

Managing internal conflicts within the organization to balance what's best for the project vs. what's best for your company

Sharing experiences of overcoming resistance and re establishing commitment to lean behavior at all levels: What were the lessons learned, positive and negative, that can be used by other professionals in the room?
Henry Nutt III
Preconstruction
Executive
Southland Industries
Wendy Montgomery
Director of Talent
Management
Southland Industries
5.30pm - End of Workshop Day